Award-Winning
Commercial Roofing
Master installers of Single-Ply Commercial Roofing Membranes
At Stratus Roofing, we consistently monitor and evaluate our single-ply systems to ensure we install only the best products. Our team provides a comprehensive line of commercial roofing solutions that deliver superior resistance to the elements and long-term strength and flexibility. With our wide array of single ply membranes, there are many choices to suit a variety of applications and needs. As part of a cool roof solution, our white reflective membranes deliver high reflectivity without an additional coating, keeping your building cooler and reducing your electric bills. Many of these systems meet the EPA's Energy Star® guidelines and can qualify for LEED® credits in several categories.
Thermoplastic Polyolefin (TPO) is now the most preferred single-ply commercial roofing membrane in the U.S providing long-term durability and other advantages. TPO has a white 'reflective surface' which reduces cooling costs. These roofing systems are the most environmentally friendly of the single-ply systems, and they produce no dioxins or chlorine. Their membranes come in varying thicknesses to meet your specific requirements and are available in varying roll widths.
Polyvinyl Chloride (PVC) roofing or vinyl roofing is a type of flexible membrane used for covering and protecting flat roofing, usually for industrial or commercial roofing projects. PVC is incredibly strong and durable and resistant to both fire and water. It has a long lifespan, up to 30 years with proper care and maintenance. It's also a very affordable choice for commercial and industrial roofing and brings additional savings in energy costs as its highly-reflective white surface is very efficient in combating the effects of the sun and keeping the inside of a building cool in warmer climates.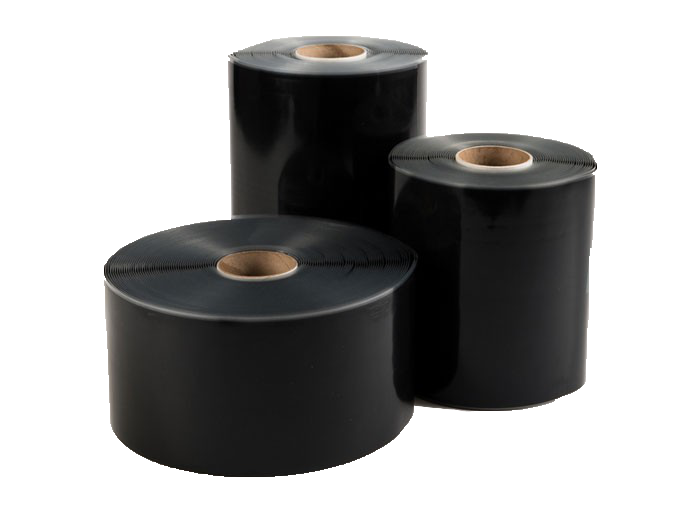 Ethylene Propylene Diene Terpolymer (EPDM) is a black single-ply membrane often referred to as "rubber roofing". With superior durability and flexibility, EPDM withstands extremes of temperature and expands and contracts with the building. It requires minimal maintenance and are resistant to UV radiation and ozone, and the technology has proven effective for more than 30 years.
Modified Bitumen (MB) roofing is an asphalt-based, close cousin of the Built-up-Roof (BUR) designed for buildings with low-slope or "flat" roof structures. Engineered modified bitumen roofing membranes originated in Europe in the mid 1960's and have been used successfully in the United States and Canada since approximately 1975. Modified Bitumen Roofing Systems are designed to withstand harsh exposure to extreme environmental elements. With five layers of protection, it's one of the most trusted flat roofing systems used in the industry today.
The framework for Modified Bitumen Roofing Systems is a five-layer combination of roofing components.
Insulation - Used to provide "R" value, or thermal resistance, for temperature stability of the roof system. Modified Base Sheets or Plies.
Modified Bitumen Membranes - Factory fabricated sheet membrane composed of co-polymer reinforced with polyester or fiberglas
Adhesive - Waterproofing material with a bonding agent applied either hot or cold
Surfacing - Provides UV protection and weathering resistance
Built-Up Membrane Roofing (BUR) Systems are actually as simple as they sound. They're fabricated with layers of bitumen with alternating plies of reinforced felts. The simplistic layer design gives this unique membrane outstanding water and weathering resistance. According to the National Roofing Contractors Association, BUR Membranes have been used in the U.S. roofing industry for more than 100 years. Generally known as "tar and gravel" roofs, BUR membranes have been a time-tested and trusted choice for simple flat-roofing.
BUR Systems have an advantage over other flat roofing systems: they can be hot applied or cold applied. This flexibility relieves some of the limitations of common roof installation, making it easier for roofers to install without compromising time schedules or your company's business.
Johns Manville™ has been a leader in BUR with 150 years of experience. Stratus Roofing partners with only the top manufacturers to provide the highest quality Built-Up Membrane Roofing System. Feel free to visit our partners to learn more about Built-Up Membrane Roofing Systems.
Flat Roof Coatings come in various product forms, but they all offer the same advantages over a full re-roofing: Lower cost and easy application, which means very little disruption for a business owner. The flat roof coatings available from Stratus Roofing can be applied to metal, asphalt built-up, modified bitumen, and single-ply roofs.
Flat-roofed buildings are prevalent in Florida because the construction of them is simply easier than that of any type of sloped roof. Think about it: The design of a flat-roof structure doesn't need any advanced construction support. Thus flat roofs also are cheaper to build. They also are much safer to access and, thus, maintain. They are the do-it-all generic roof, and that's why there are so many, especially on businesses.
The flat roof coatings we offer will stop rust on those metal roofs and leaks on every type of roof. It's a seamless, lightweight, weatherproofing coat that the water can't penetrate. And it's highly reflective, meaning it will keep the sun's ultraviolet rays away from the roof, thus acting as a barrier against potential cracking or splintering (it expands and contracts with the temperature) as well as helping to lower the temperature of the building. Our white flat roof coatings meet the Energy Star guidelines for energy efficiency. That's money back in the customers' pockets because of lower cooling bills and less stress on their HVAC systems.
Get a FREE Roofing Estimate